TARLETON P. & MARTHA CRAWFORD INDEX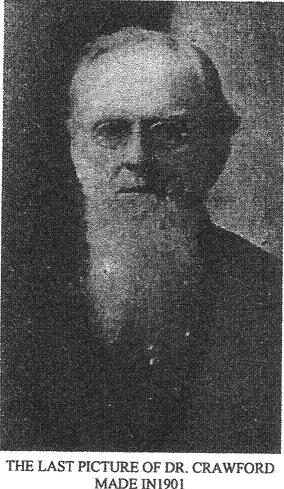 Forty Years as Baptist Missionaries In China
By Mrs. Martha F. Crawford
Baptist and Reflector, January, 1894
"Troublous Times"
---

Chinese Immigration to the U.S.
By T. P. Crawford
Tennessee Baptist, 1852.
---

T. P. Crawford Missionary Report from China, 1852
Tennessee Baptist, 1853.
---

Two Long and Useful Lives In China
Dr. T. P. and Mrs. M. F. Crawford
By G. P. Bostica, Tung Chow, China
Baptist and Reflector, 1892
---

Tarlton Perry Crawford
Martha Fowler Crawford
By Joseph H. Borum, 1880
---

Churches to the Front!
By T. P. Crawford,
Missionary to China, 1892
---

T. P. Crawford and the Gospel Missions Movement
By Robert Ashcraft, 2006
---

Fifty Years in China - An Eventful Memoir
of Tarleton Perry Crawford, D. D.
By L. S. Foster, 1909
---

Evolution In My Mission Views - or -
Growth of Gospel Mission Principles in my Own Mind
By Tarleton Perry Crawford, D.D., 1903
---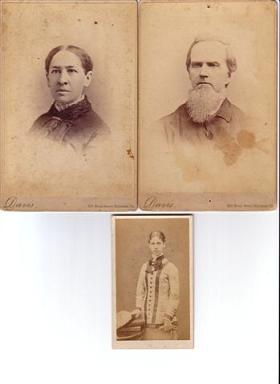 Martha and T. P. Crawford + ?
Picture provided by Jim Foster
---

A Sermon by T. P. Crawford
Baptist Missionary to China in the 19th Century
"The Policy of Christ"

---
Recognition of Bro. and Mrs. T. P. Crawford
Baptist and Reflector, 1892
---

Woman's Work in Missions
By Mrs. Martha F. Crawford
Tung-Chow, China, 1883
---

Dr. and Mrs. T. P. Crawford's
Forty-Third Anniversary
By G. P. Bostick, 1891
---

A Link
The Patriachal Dynasties, 1877

---
More on China Baptist Missionaries
Baptist History Homepage